Society for Ethnopharmacology (SFE) is constituted by the eminent academicians, researchers, industrialists with the vision of providing an environment for knowledge sharing among researchers, healthcare practitioners, and decision-makers interested in Ethnopharmacology. The Society is registered under the West Bengal Society Registration act 1961. The main motto of the society is to the dissemination of knowledge on Natural Health Products through the globalization of local knowledge and localizing global technologies. The society will organize conferences, seminars, symposiums, workshops etc in different parts of India for discussion and sharing knowledge on different issues on cultivation, production, quality evaluation, safety, clinical studies, biological screening and several other issues of natural product research. The Society will help to inculcate the modern global knowledge on the herb, herbal remedies, herbal quality assurance, herbal trade and commerce and herbal drug development so that the person with local knowledge can be upgraded. It will form a bridge between the academic and industry to gather scientific and teaching professional in Ethnopharmacology and professional of another area interested in developing cost-effective natural remedies, under one umbrella. The Society will provide various scholarships and awards to the deserving students and scientist jointly with other organizations. SFE will act as a resource at a local level for individuals including students interested in Ethnopharmacology. It will help to encourage career growth and development for its members. The Society will publish newsletters, documents, books etc. for promotion of knowledge in the field of natural product research. The Society will provide various scholarships and awards to the deserving students and scientist jointly with other organizations. For further details please visit www.ethnopharmacology.in or e-mail: sfeindian@gmail.com
HOMAGE TO DR. APJ ABDUL KALAM

Dr. APJ Abdul Kalam inaugurating the 12th International congress of the International Society for Ethnopharmacology (ISE) on "Traditional Medicines and Globalization- Future of Ancient Systems of Medicine" at Kolkata in 2012; which leads to the formation of Society for Ethnopharmacology, India (SFE-India). We are very much grateful and thankful to him for his great inspiration.
In his Inaugural lecture Dr. APJ Abdul Kalam focused on "Dynamics of Ethnopharmacology".
Read more………"Dynamics of Ethnopharmacology"
---
Special Issue in Journal of Ethnopharmacology
"Reimagine Ethnopharmacology: Globalization of Traditional Medicine"
Submit your Research articles within December 31, 2023 on the submission site of the Journal of Ethnopharmacology: https://www.editorialmanager.com/jethno/default2.aspx.
[Submission of manuscript doesn't guarantee publication, all submitted manuscripts are subjected to peer review process as per the guideline of the journal https://www.elsevier.com/journals/journal-of-ethnopharmacology/0378-8741/guide-for-authors.]
---
---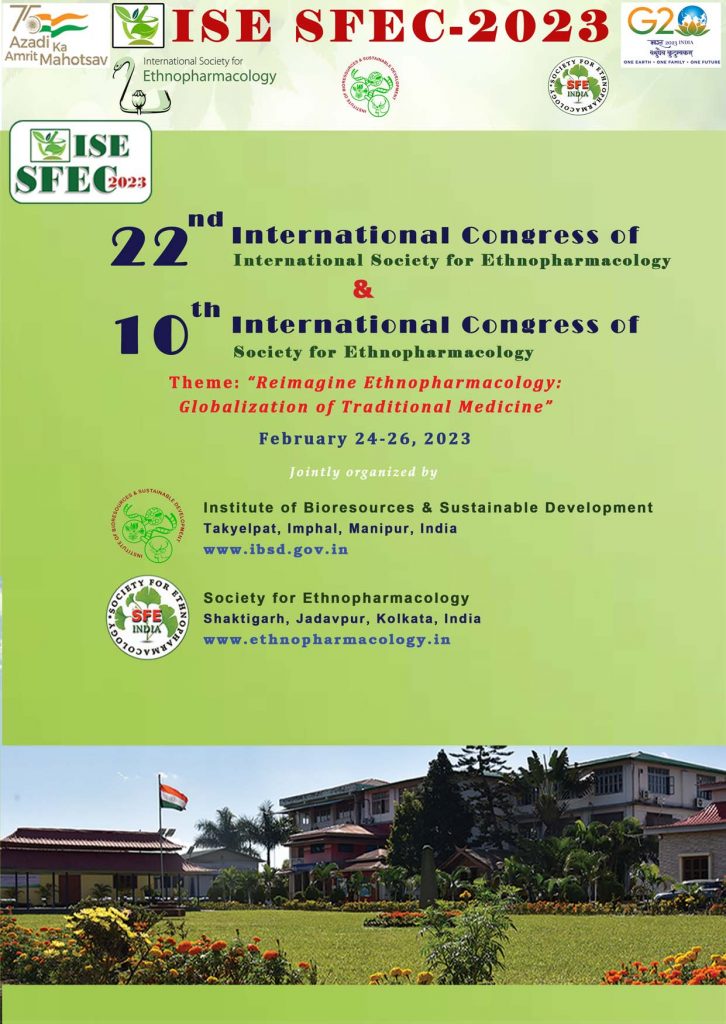 Programme Schedule: CLICK HERE